Easy Brined & Smoked Turkey
November 16, 2022
/
/
Comments Off

on Easy Brined & Smoked Turkey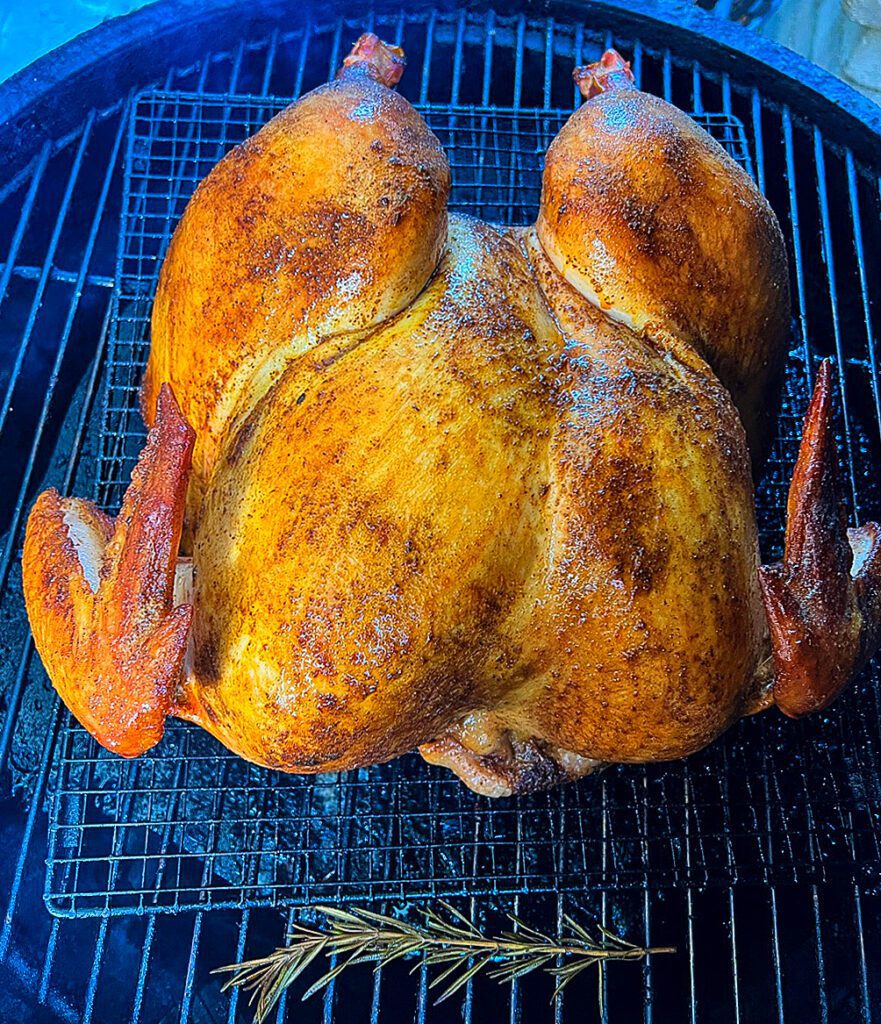 2 gallons cold water
1/2 cup brown sugar
1/4 cup salt
3/8 cup Old Arthur's Gold Dust Dry Rub
4 teaspoons oregano
4 teaspoons thyme
1 Tablespoon savory
1 teaspoon basil
1 teaspoon sage
1 teaspoon rosemary
1/4 cup Old Arthur's Crossroads Dry Rub to season bird after removing from brine

Combine all ingredients except the Crossroads Dry Rub in a large mixing bowl or container. Mix thouroughly.
Place turkey into a large non reactive container or bucket ware.
Carefully pour in your brine, ensure that the bird is completely submerged.
Marinate for a minimum of four hours. Can go as long as 24 hours if desired.
remove bird, rinse and pat dry and then season with Gold Dust Dry rub.
Place in smoker at 225 degrees for around 30 minutes per pound. Our favorite wood is pecan, but you can use whatever else you like. The turkey is done when it reaches a temperature of 165 degrees F. Allow the turkey to rest for about 15 minutes before slicing and serving.